Fun and Educational After School Programs in Fort Mill, SC
After School Programs Throughout The Year
Creative Kids offers after-school programs in Fort Mill during and after the school year. During the school year, your child is welcome to be a part of our After School Club and enjoy continued fun and learning. During the summer months, your child can pick off where they left off by participating in our Summer Camp.
"Creative Kids" – A STEAM Based Center
STEAM means we strengthen the foundation of STEM by helping kids enhance their critical thinking skills through the intersection of art, technology, and learning. We have dedicated spaces (Makerspaces) for kids to create mixed media works of ART, write code for video games, and bring robotics to life at our center.
Where your child can be a creative kid! Where invention is encouraged!
At Creative Kids of Fort Mill, we know the importance of your kid getting homework done for the day. Our team provides time, space, and assistance for your child to complete his or her daily homework assignments.
Sign your child up for "homework time" and we will check their agenda to ensure they are meeting their homework requirements. We'll also coordinate any materials they may need to "get it done!" with success.
The Creative Cafe
We're proud to encourage culinary skills at our after school facility. Our Creative Cafe is focused on child nutrition. We give kids a safe space to write new recipes and explore different food groups. Children are allowed to learn about the basics of safety in the kitchen, food preparation, the safe way to cook. Our Creative Cafe also allows children to enhance their taste to try new foods that are healthy for them.
Snack after school each day is not just snack time. It is planned by the Kids for Kids… How Creative!
Makerspaces
Makerspaces are simply designed spaces at our facility where children can be safe, creative, and have fun at the same. All of our Makerspaces are well designed for STEAM-based projects and activities. Messy and Gooey – Pop and Fix – making cool concoctions that intrigue the child's natural wonder and imagination in a safe and well-supervised space. SCIENCE IS FUN!
Musical Instruments are also available and we have a Drama Stage with Music, Lights, and Sound! Performances that kids write and make costumes for are the best!
Students will have opportunities to collaborate with their peers, develop presentations and feel accomplished as they learn and present them using our green screen and videography equipment.
School Days Off
When the students are scheduled for an "out of school" day, we have fun workshops they can participate in like puppetry, drama, and culinary arts!
We are available to be your child's home away from home.
These days are well planned with activities and space to meet your child's needs for the day.
Celebrate Your Child's Birthday With Us
Need a fun place to host your child's birthday party? Our Fort Mill and Hands Mill facilities are available for your family to rent and host a birthday party for your child. Saturdays and Sundays are dedicated days for these events. Contact us for all the details.
The Creative Kids of Summer Camp
Get your child ready for a season of fun! When school's out for summer, Creative Kids of Fort Mill and Creative Kids of Hands Mill switch into full summer camp mode! What an adventure!
Summer Camp starts with morning round-ups featuring games! Afterward, your child will enjoy a day of fun-filled activities. Each child will be given his or her own 'camp bag, tee-shirt, and water bottle. Be sure to register early in the year to make sure we have space for your child.
We also have a lot to offer right at home at our main center located in Lake Wylie we're a "satellite" center. Our 6.5-acre campus in Lake Wylie includes a nature playground for summer camp attendees to enjoy.
Making Friends
and Memories
We love kids! At Creative Kids Summer Camp, we make summers fun for every child. Our summer camp includes kid-approved field trips and activities including:
Swimming
Climbing
Nature walks
Bowling
Carowinds
The zoo
Summer art workshops
And more!
Choose Creative Kids of Fort Mill
What do you get when you take a 3,200 sq foot building, fill it to the brim with art supplies, makerspaces, musical instruments, a culinary kids' kitchen, and a giant indoor soft play area, culinary supplies, and more? Smiling kids who are engaged in fun!
Create Kids of Fort Mill is a facility that has everything your child needs to learn, grow, and have fun in a safe environment. Contact us to find why parents don't hesitate to choose us for their child's after school child care and summer camp home. We look forward to hearing from you soon!
Choose Our Newest Location, Too, at Hands Mill!
Happy Kids Make Happy Parents!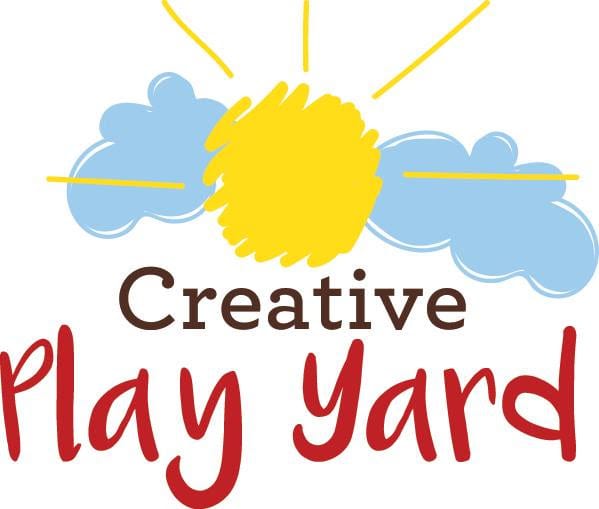 Creative Kids Fort Mill
1500 Fort Mill Parkway, Suite 101
Fort Mill, SC 29715
803-547-5439
(KIDZ)
Creative Kids Fort Mill
1500 Fort Mill Parkway, Suite 101
Fort Mill, SC 29715
Creative Kids Hands Mill
3168 Hands Mill Hwy.
York, SC 29745
803-746-5335
Creative Kids Hands Mill
3168 Hands Mill Hwy.
York, SC, 29745
Fort Mill and Hands Mill Center Hours
Mon - Fri: 11:00 am – 06:00 pm
Sat & Sun: By Appointment
Our Out of School Days
and Summer Camp
07:00 am - 06:00 pm
Copyright ©2023 Creative Kids Fort Mill